Johnson Robinson Ellwood, clog dancer (1899-1977)
Johnson Ellwood was born on 4th August 1899, his parents, Jimmy Ellwood and Elizabeth Ellwood (nee Robinson) were at that time living at Twizell, Edmondsley, Co Durham.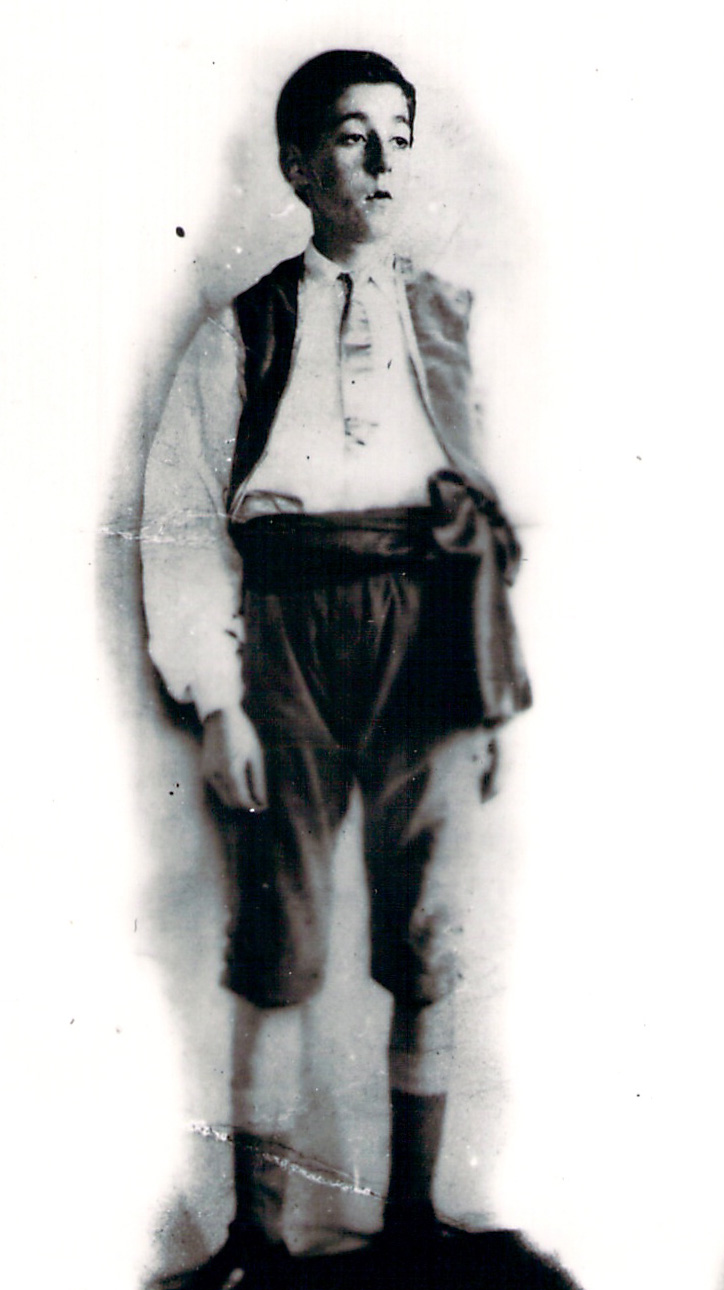 Although he had at least one brother, Tom Ellwood, it seems that it was Johnson who was the most keen to carry on dancing in his father's footsteps. He gave his first public performance at the age of 6 with his father. On this occasion he wore a red velvet suit. At some later date he danced in a music hall competition, probably a go as you please, in a large tent at Grange Villa. This seems to have been part of a travelling show known as "Bloom's". Johnson won a silver watch which he kept until the 1930's when it had to be pawned during the depression. In 1912 he won a junior competition of some kind and afterwards teamed up with another youngster, Stevey Craggs as a professional duo, touring the local music halls and cinemas for 4/6d a week. It seems however that this arrangement did not work out and eventually Johnson followed his father into the local pit.
Although Johnson entered for the 1935 Northumberland and Durham Championship in Stanley, for some reason he did not actually dance, and in fact we have no record of him having taken part in any competitive dancing until he entered the revived Northumberland and Durham Championship in 1949. This was organised by the English Folk Dance and Song Society as part of their Festival at Hexham, Northumberland. Johnson entered a number of his pupils for the Junior Competition and he and his daughter, Mary Jameson entered the Championship. Johnson was beaten into 2nd place by a rival teacher, Tiny Allison of Stanley, Co Durham, whose star pupil, Jackie Toaduff, won the Junior Competition.The rancour caused by this was still felt by the participants into the 1980s! He did however win the championship at Hexham in 1950.
By this date Johnson was running a number of evening dancing classes in many parts of Tyneside, his pupils being mainly children. At first he would pass on the really promising dancers to his father for further lessons.
After the demise of the Hexham competitions, Johnson, with the assistance of Norman Telfer, was organising his own contests under the title of the Four Northern Counties Championship. Although most of the entrants were his pupils, he did invite others to compete. Johnson to his great credit never took part in the judging of these contests and always arranged for old dancers to officiate. In later years he often had to resort to rather odd assortments of people, including in one year the ex-squire of the King's College Morris Men!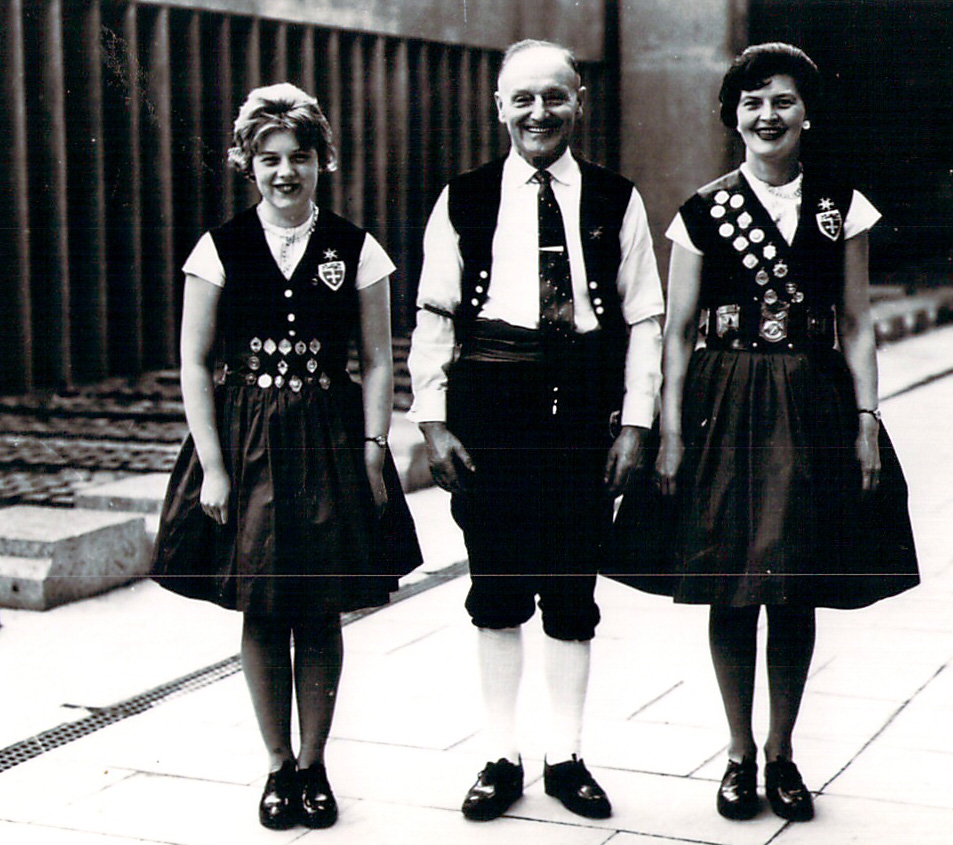 Johnson taught countless pupils, including his daughter and grand-daughter, at one time running classes almost every night of the week in locations all over the Tyneside area. He continued teaching and running classes until 1963 or 1964. After this date he taught a number of individuals to dance although suffering from a serious ankle injury.
His pupils included:
Peter Brown
Irene Cowie c1952-1961
Jean Johnson
Hylton Pomeroy c1955-c1962
The above derives from an interview with Irene Cowie on the 25/2/1981; with Johnson in August 1977 (although the transcript is dated 1977, Johnson died early that year, so this must actually date from 1976); and an undated autobiography, perhaps a tape transcript, Hulme Collection H29/4)