Heather studies the tradition of step dancing in Australia, from the British settlement in 1788 through to the present day. This encompasses English step and clog dance, Irish traditional (set dances such as St Patrick's Day) and Sean-nós (traditional improvised), Scottish and Highland dance, and uniquely Australian dances.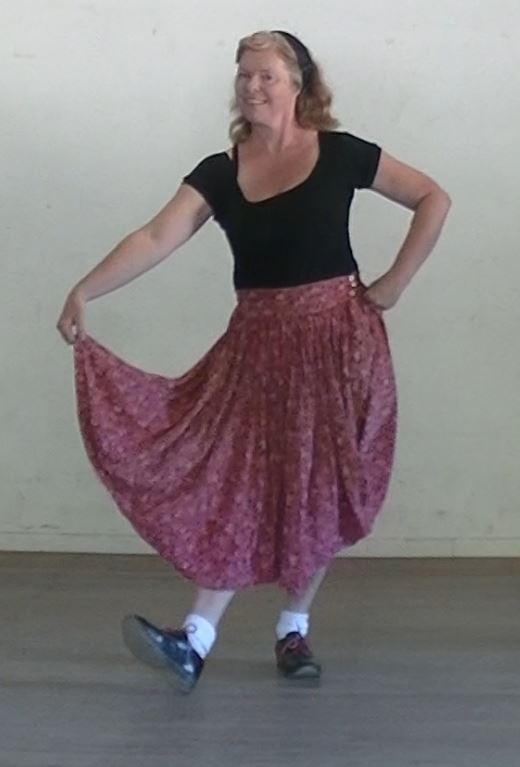 Involvement in this research includes reading, interviewing and documenting, as well as teaching and performing each aspect of the tradition. Heather has practical experience acquired in Australia and in the countries where the dances originated, drawing on a wealth of knowledge from many different teachers.
Her performance experience ranges through participation in the Folkloric Festivals at the Sydney Opera House in the 1980s, television appearances in the ABC dramas The Boy in the Bush and Tusitala, and in 2017 on Who Do You Think You Are? which investigated the clog dancing champion forbear of Craig Revel Horwood. Additionally, she teaches social dance – Australian colonial, English and Scottish country dancing.

In 1993, Heather received a grant from the Australian Folk Trust to record one of the last known traditional clog dancers in the country, and in 2018, completed a doctoral research project at the Queensland University of Technology, examining the dances brought to Australia by convicts between 1788 and 1840. She aims to revive an interest in Australia's rich heritage of step dance through workshops, seminars and the publication of research findings. Read more at www.colonialdance.com.au