Katie is best known as a musician, playing in English ceilidh bands PolkaWorks and The Valiant Dance Band, and previously The Old Hat Dance Band. Her main instrument is the melodeon, which she learned from playing alongside the older generation of musicians in the pubs of Suffolk. She is a highly respected player for stepdancing.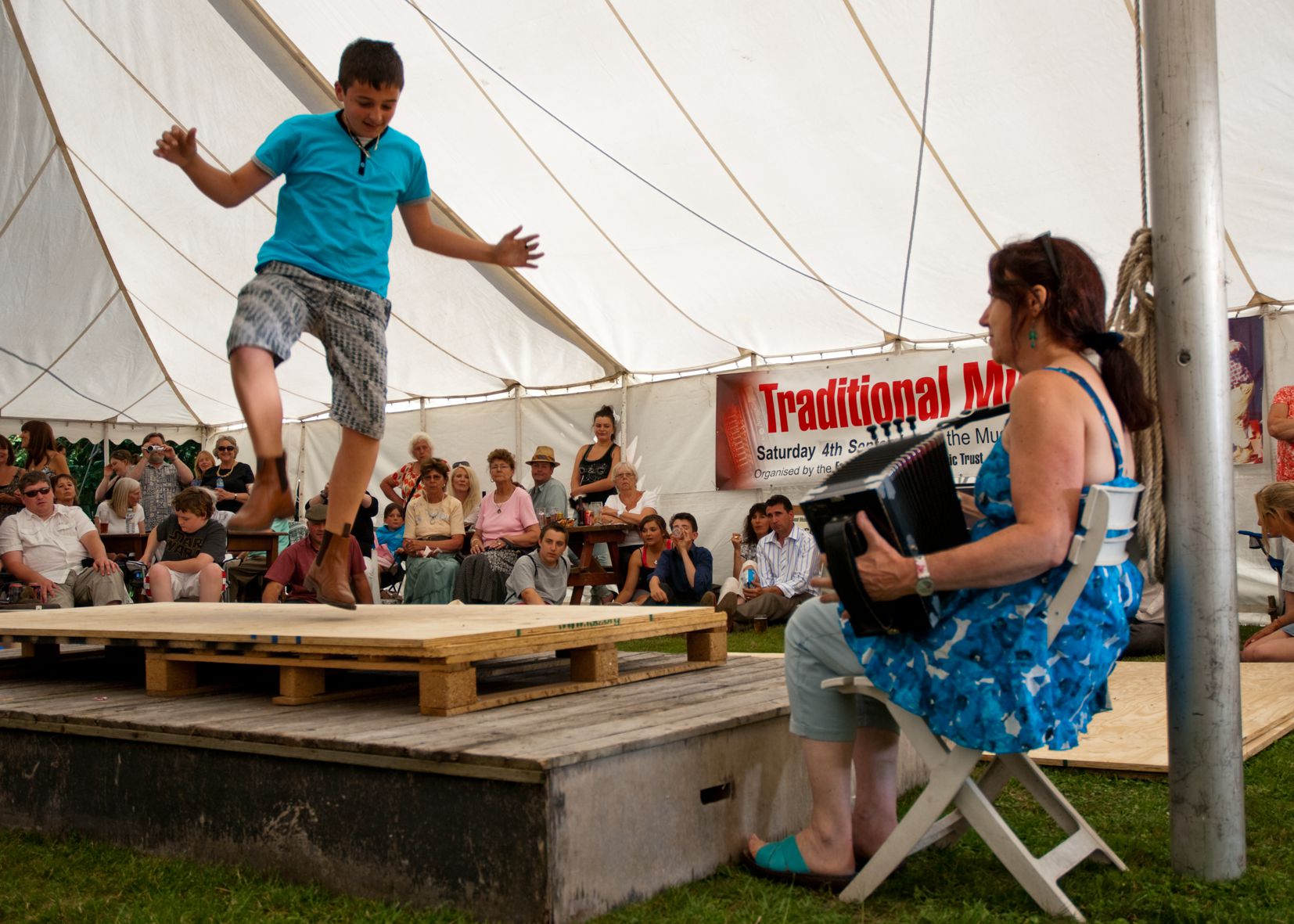 Since the late 1970s, together with her husband John (also an IRT member), she has been heavily involved in researching, preserving, promoting, performing, recording and reviving interest in the stepdancing, singing and musical traditions of East Anglia. During the 1990s Katie started running schools workshops about local musical traditions, incorporating stepdancing on most occasions.
In 2000 she and John founded the East Anglian Traditional Music Trust to extend the scope of their activities, and Katie worked as the Director and General Manager until 2017 when she retired from that post. While running EATMT Katie led many school and community projects and organised an annual programme of high-profile regular events including Traditional Music Day, Stepdance Day and Melodeons and More.
Katie now spends much time researching into various aspects of traditional music and dance. Most of this is published on her own websites at Unsung Histories (including articles on Miss Gayton's Hornpipe) and www.katiehowson.co.uk, and some is hosted at www.eatmt.org.uk (including a stepdancing resource)
Over the last four decades, Katie and John have brought the raw, improvised East Anglian style of stepping to wider notice through performances at many folk festivals across the UK and many community events locally, as well as high-profile events such as Gateshead Garden Festival, These Lands Are Our Lands (South Bank), Aldeburgh Festival and Cambridge Music Festival. They have worked with several regional community theatre groups, with the local education authority to produce dance resources for schools and have put stepdancing into the homes of many millions of people through spots on popular TV programmes including Escape to the Country, and Ade in Britain.
In 2010, Katie was awarded a Gold Badge from the English Folk Dance and Song Society in recognition of the various aspects of her work to promote and preserve traditional music and dance.
She brings to the Instep team a vast knowledge of the East Anglian tradition, historical research skills, experience in running a charitable organisation and event management.