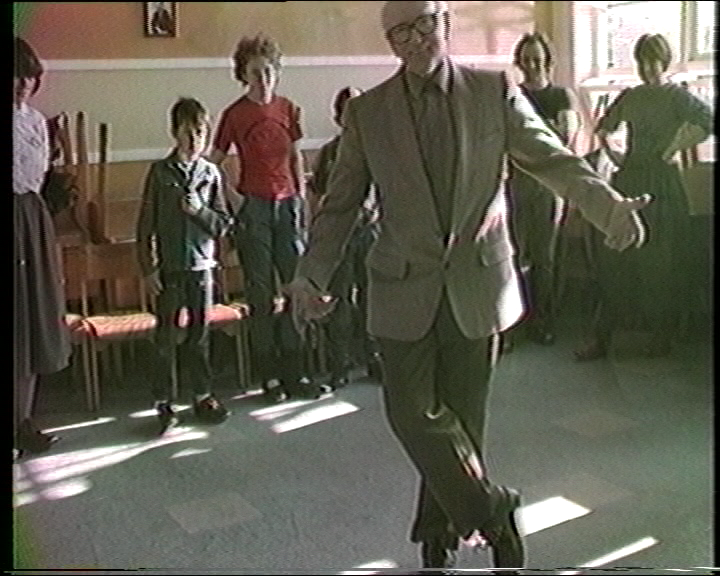 Stage Style
The "Stage Style Clog Dance" " may perhaps have originated in Lancashire at some time before the early 1800s. "Wooden Shoe" dancing was popular on the restoration stage from about 1710 and continued to be performed until the early 1800's. It relationship to clog dancing in the sense which we understand it today is unclear. Our first references to clog dancing begin to appear shortly after 1805 and proliferate throughout the nineteenth century, tracking the rise in popularity of the music hall from about 1840 onwards.
The dance was first characterised as being from Lancashire in a performance dating from 1839 and many references after this date refer to the "Lancashire Clog Dance/Hornpipe". It seems that this was effectively synonymous with the Stage Style and, although of course it is impossible to be certain, it is possible that the style did indeed originate in Lancashire. Whatever its origins well over 3,000 performances have been tracked by both amateur and professional, dancers and teachers, male and female, performing solo and as part of a small group. or later in the century as part of a blackface minstrel troupe. Performances have been traced in almost every town and city in England and Southern Scotland although declining in number and range after the First World War.
The style appears to have become highly competitive. Our earliest reference to competition dancing dates from 1857, when a contest took place at the Theatre Royal, Oldham, Lancashire for a silver cup. However as early as 1853 individual dancers were calling themselves a "Champion" although this may have been simply a claim rather than by what we would today understand as a competition. More details on competitive dancing can be found here.
Search below to reference pages on individual dancers or locations – add here
The steps from the majority of clog dancers from whom choreographies have been collected fall within this style. For ease of access we list the main informants below:
Adamson, William. Dancing master and clog dancer from Kingskettle, Fife. Learned from his father, Alexander Adamson also of Kingskettle.
Allison, Mabel "Tiny". Dancing mistress and clog dancer from Stanley, County Durham. Learned from Harry Robinson also of Stanley.
Ellwood, Johnson. Amateur clog dancer from Edmondsley, County Durham. Learned from his father, Jimmy Ellwood, originally from Maryport, Cumberland, moved to Dipton, County Durham c. 1876.
Sherry, Sam. Professional tap and clog dancer from Costock, Nottinghamshire. Learned from his father who was from Glasgow.