Clog dancer from Failsworth, Lancashire.
He had danced with the Failsworth morris team which at that time (about 1910) was run by Mick Coleman. Coleman finished the dance with two steps of a clog dance rather than the "cross morris" which was the usual ending in the area and Fawcett learned clog dancing from him.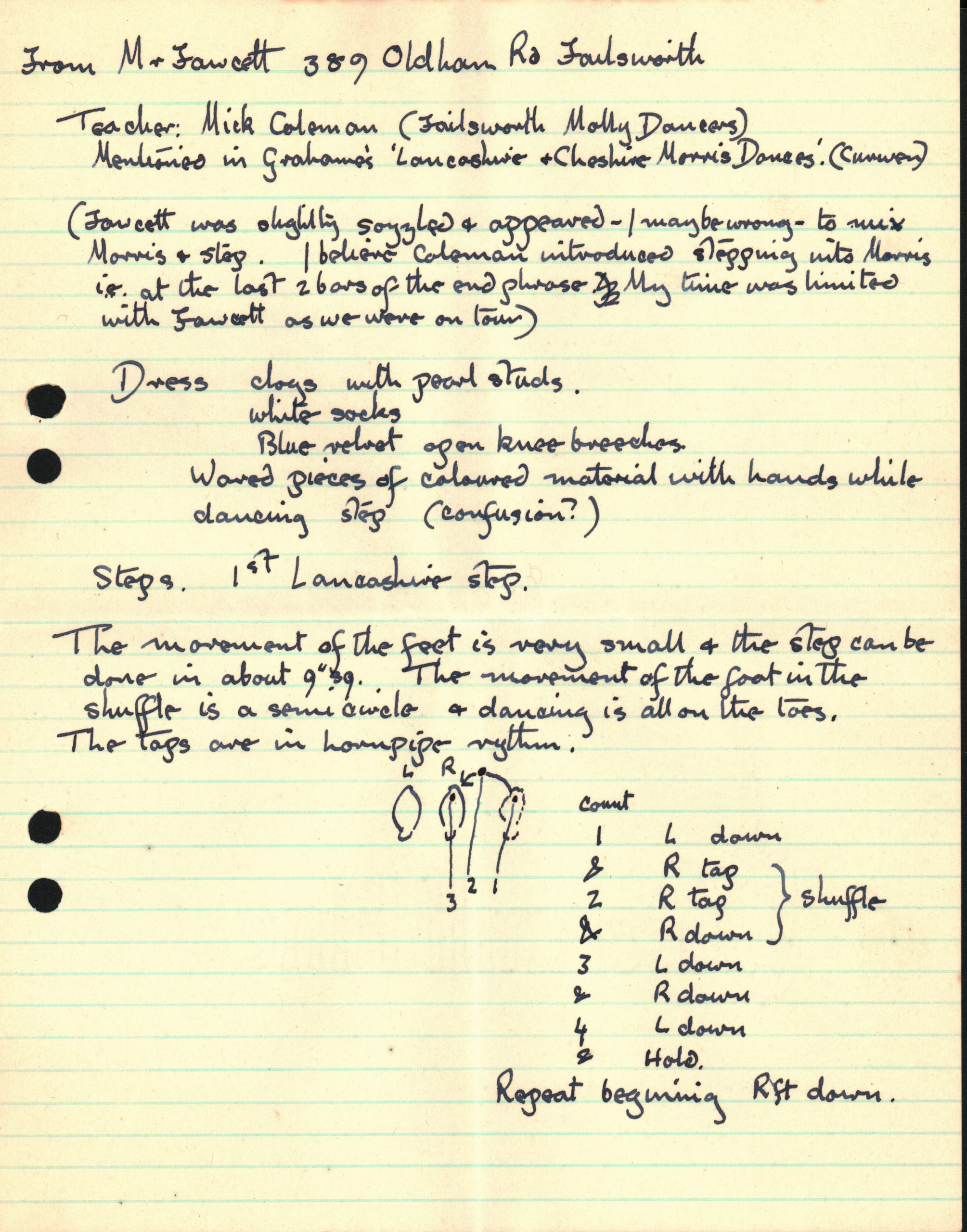 He met Julian Pilling in 1961 who was able to collect some background information together with two steps and a finish, which is available in Newcastle Notation here.
Information from an interview with Mr Fawcett by J. Pilling, 1961 and Pilling, J., "The Lancashire Clog Dance", Folk Music Journal, 1.3, 158-179 and a letter to Tom Flett dated 18/7/1960.