Step dancer and shantyman form Bristol.
Best known as a singer, Erik Ilott had served with both the Merchant Navy and the Royal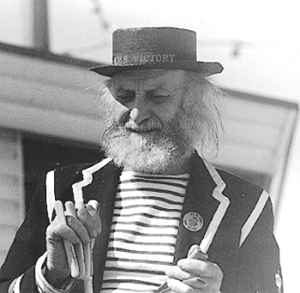 Navy, having worked on ships ranging from destroyers to battleships during WW2.  His solo LP Shipshape and Bristol Fashion was issued in 1973.
It has not been possible to trace any details of the background to Erik's dancing the two films below being from the collection of Dot Cosh, now in the Garland Films collection. The locations are not known but the second is clearly at a pre-arranged session in a public house.