Clog dancer from Whitley Bay, Northumberland.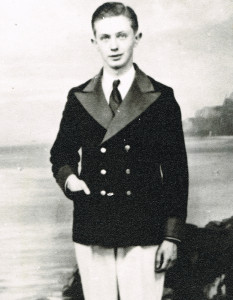 His parents didn't dance, but as a boy he had lessons, initially from Johnson Ellwood who was at that time living in Whitley Bay and subsequently from Johnson's father Jimmy Ellwood who occasionally came to Whitley Bay to teach him.
When he was 17 he entered the Northumberland and Durham Championship competition at Stanley in 1935.  He was placed 2nd.   A handwritten record of his performance is available here. He entered no further competitions although he did subsequently have some lessons from George Mackintosh. He also performed with a local entertainment company run by a Mr Dodd, whose troupe appeared on the Links Bandstand in the summer of 1935.
Interviewed by the IRT on 19/2/1981.  Also provided an MSS list of pupils and notes on dancers, both in Jimmy Ellwood's handwriting and his 1935 performance record. Further information from the Seaside Chronicle for ?/7/1935.