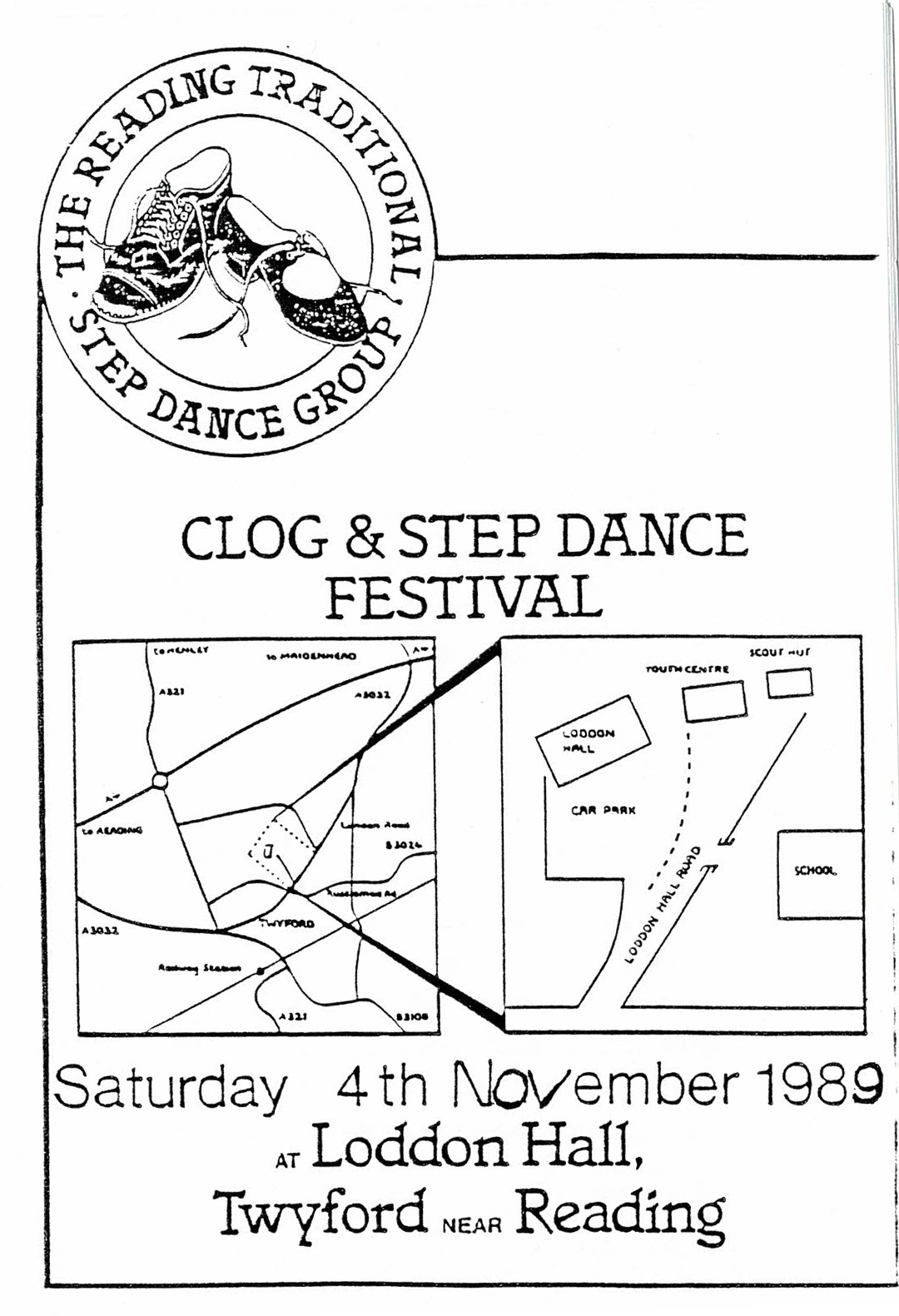 The Reading Step and Traditional Dance Group held day of clog and music workshops in 1979. In 1980 this was renamed as the Clog and Step Dance Festival.
The 11th Clog and Step Dance Festival, on 4th November 1989, was held at the Lodden Hall, Twyford, Berkshire.
Workshops were as follows:
Lancashire Hornpipe steps. Pat Tracey
The Blackbird, Irish step dance. Linda Heneghan
Lakeland 17 Step Routine. Ian Dunmur.
Applachian Clog. The Steptones
Bill Bibbons bargemans steps. Madeleine Smith.
There were also guest performances.
The following are available: Programme.