The Reading Step and Traditional Dance Group held day of clog and music workshops in 1979. In 1980 this was renamed as the Clog and Step Dance Festival
The 13th Clog and Step Dance Festival, on 16th November 1991, was held at the Altwood School, Maidenhead, Berkshire.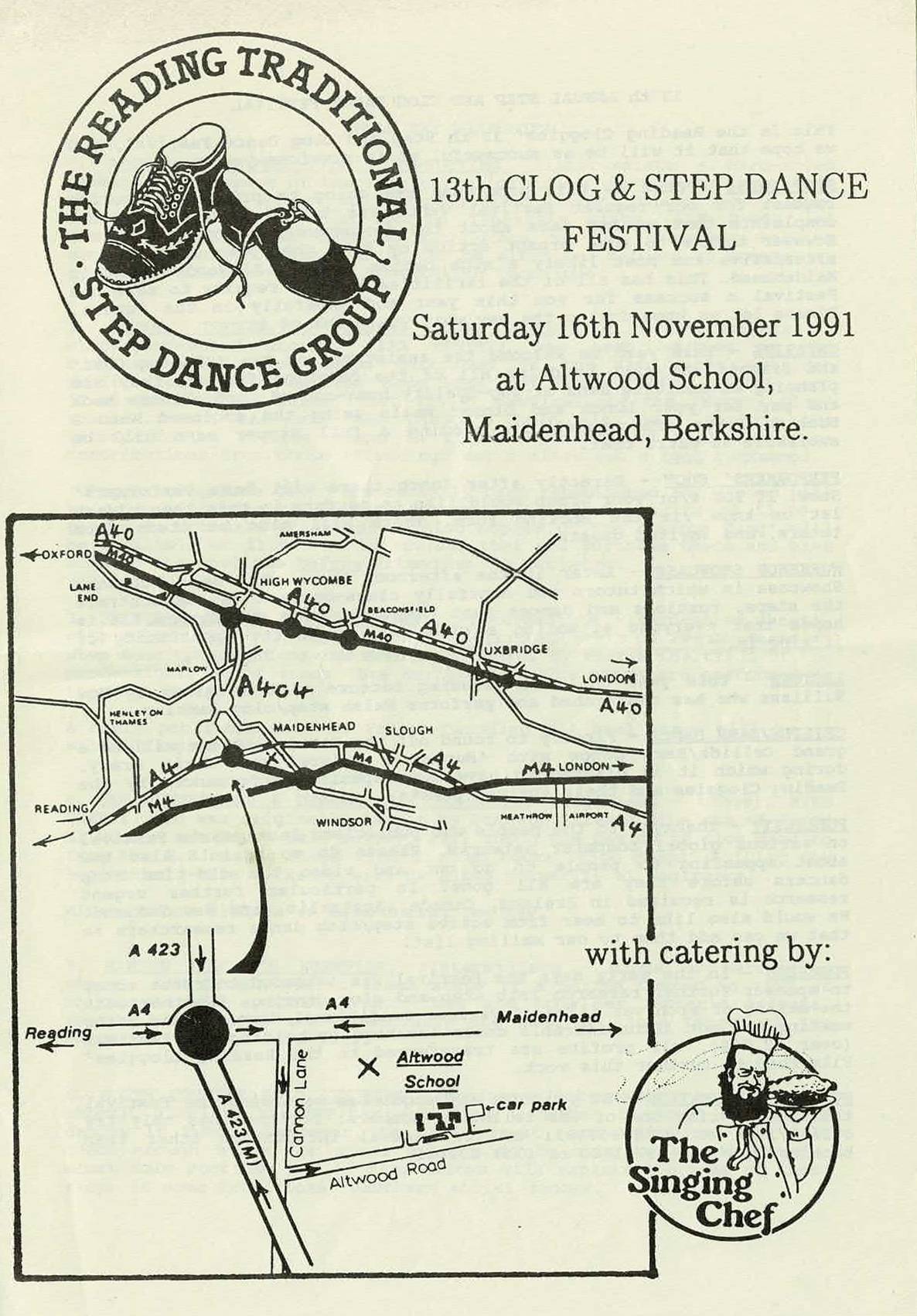 Workshops were as follows:
Applachian Freestyle Flatfooting. Sue Baber.
Henry Tucker/Dan Murphy Clog Hornpipes. Alex Boydell
French Canadian 2/4 steps. Chris Brady
NE Hornpipe. Mike Cherry
Marion Cowper's Hornpipe. Ian Dunmur
South Country Solo Stepping. Jennifer Millest
Sammy Bell's Hornpipe. Sammy Bell & Laurie Mulliner
Irish Clog Reel. Moira Ruff
Lancashire "Irish" Clog. Pat Tracey
Welsh Clog. Huw Williams
Alex Woodcock's Waltz. Alex Woodcock.
There were also guest performances and a lecture by Huw Williams on the origins and development of Welsh clog dancing.
The following are available: Programme.