The Reading Step and Traditional Dance Group held day of clog and music workshops in 1979. In 1980 this was renamed as the Clog and Step Dance Festival
The 14th Clog and Step Dance Festival, on 24th October 1992, was held at the Altwood School, Maidenhead, Berkshire.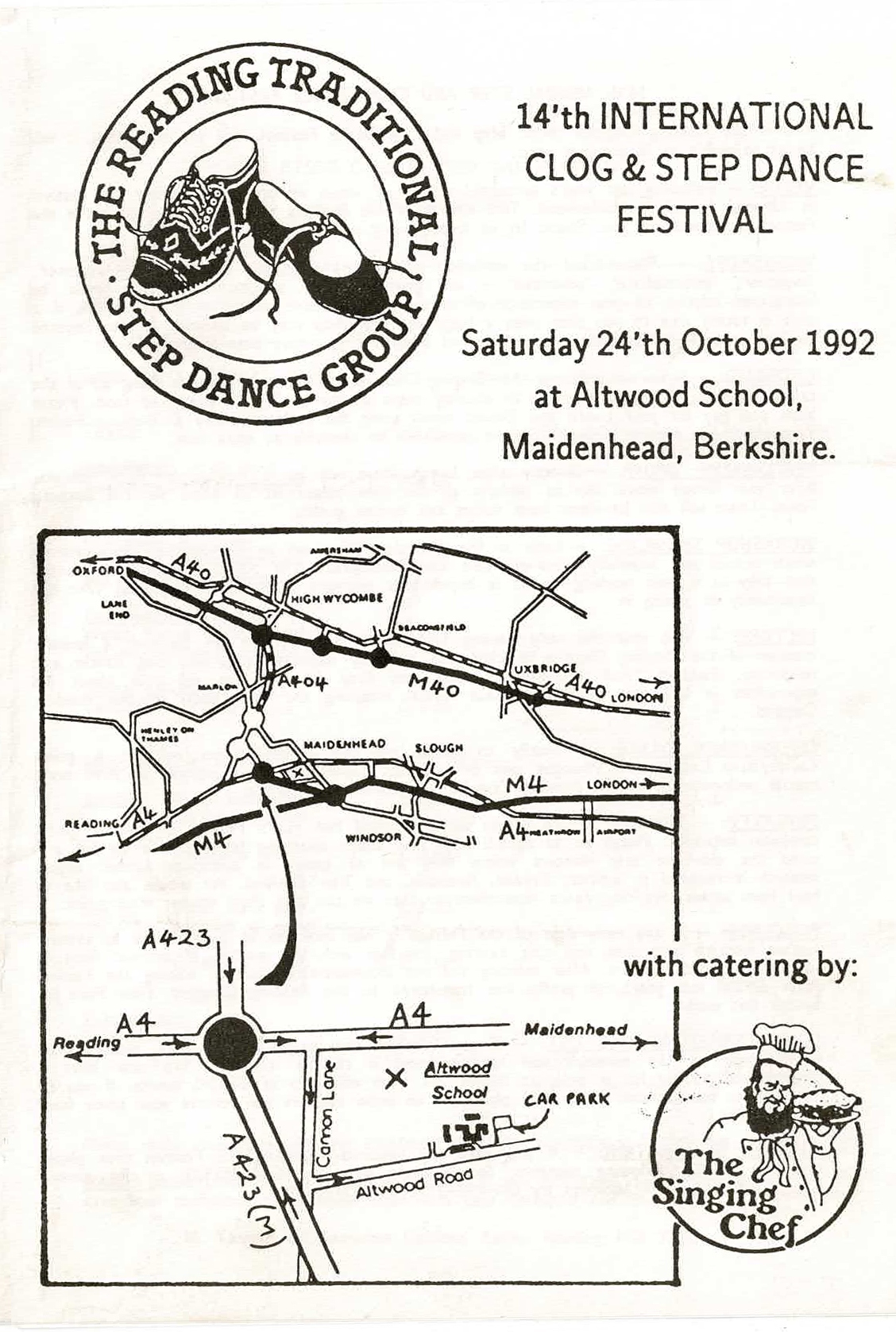 Workshops were as follows:
Applachian Freestyle Flatfooting. Ross Allen
Sam Sherry's Waltz. Melanie Barber
Henry Tucker's Clog Hornpipe. Alex Boydell
The Priest in His Boots, Irish step dance. Chris Brady
Lakeland Clog. Ian Dunmur
The Blackbird Irish step dance. Linda Heneghan
Wot's a Clog? Absolute beginners. Mark Huntley-James
Sean Nos. Mick Mulkerrin
Sammy Bell's Waltz. Sammy bell & Laurie Mulliner.
Old Lancashire Toe and Heel. Pat Tracey
Lakeland beginners. John Walford
Lily of Laguna. Alex Woodcock.
There were also guest performances and a lecture by Ian Dunmur entitled "Half a Lifetime's Clog and Step Dancing".
The following are available: Programme.