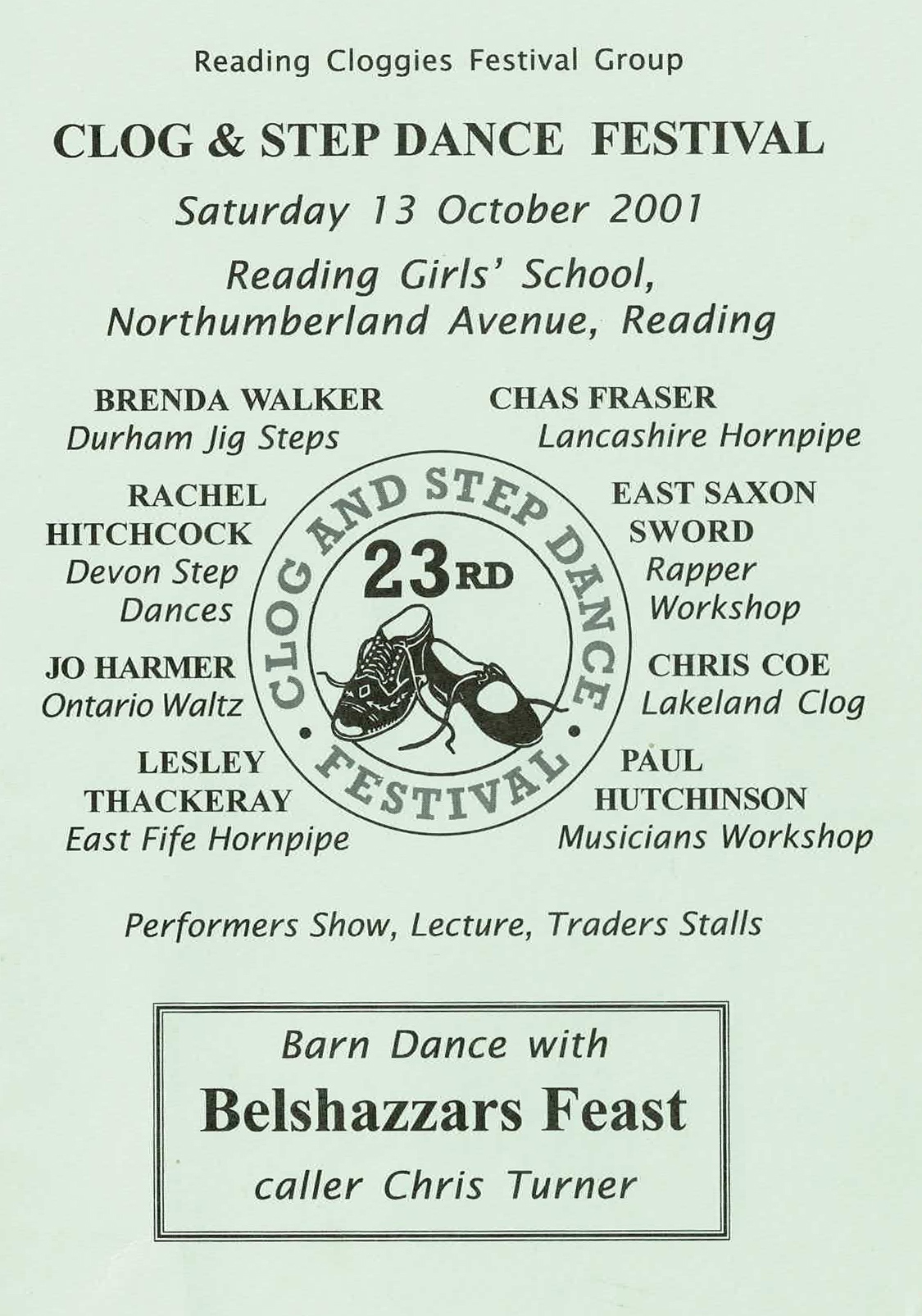 The Reading Step and Traditional Dance Group held day of clog and music workshops in 1979. In 1980 this was renamed as the Clog and Step Dance Festival
The 23rd Clog and Step Dance Festival was held on 13th October 2001, at Reading Girls' School.
In addition to the film clips below a copy of the programme is available.
The performances are followed by the Workshop Showcases further down this page.
Performers Showcase
Durham Hornpipe by Young Miscellany
Irish hard and Soft Shoe by Heneghan Dancers
Sam Sherry Exhibition Steps by Chas Fraser
North Country Clog by Brenda Walker
Rag Time Band by Simon Harmer
Rapper Sword Dance by East Saxon Sword
Workshop Showcase
Devon Broom Dance and Al Bal Whinney with Rachel Hitchcock
Sam Sherry's Lancashire Hornpipe with Chas Fraser
Westmorland Steps with Chris Coe
East Fife Hornpipe with Lesley Thackeray
Ontario Waltz with Jo Harmer
Northumberland and Durham Jig Steps with Brenda Walker
Rapper Sword Dance with East Saxon Sword