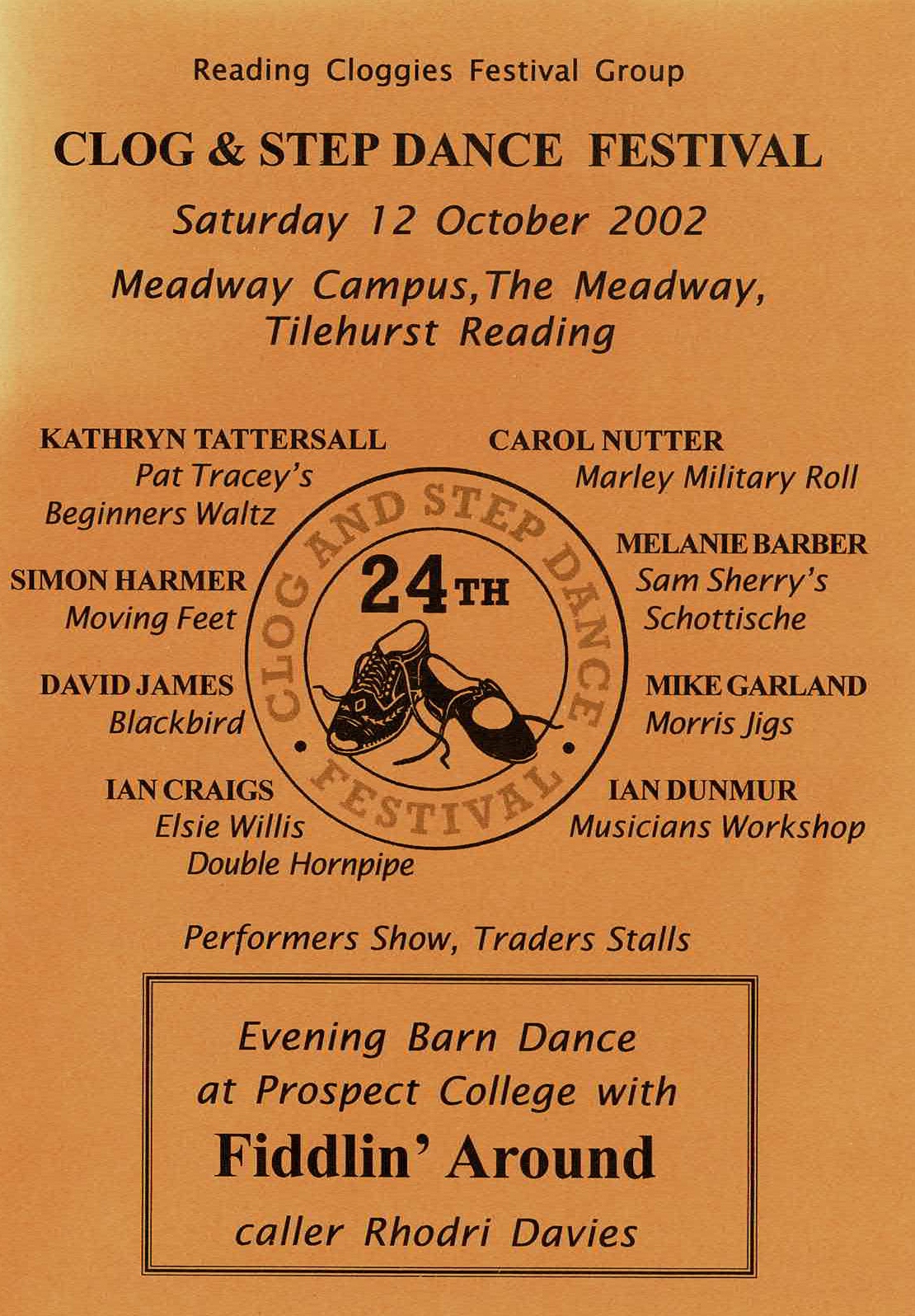 The Reading Step and Traditional Dance Group held day of clog and music workshops in 1979. In 1980 this was renamed as the Clog and Step Dance Festival
The 24th Clog and Step Dance Festival was held on 12th October 2002, at the Meadway Campus, Tilehurst, Reading.
In addition to the film clips below a copy of the programme is available.
The performances are followed by the Workshop Showcases further down this page.
Performers Showcase
Fran's Dance by Oracle
Lakeland Steps by Ian Dunmur
Elsie Brooks' Steps by Ridgeway Revellers
Manx Fisherman's Jig by Ian Craigs
Brebna Walker's Reels by Ian Craigs and Jean Smith
St Patrick's Day by David James
Sam Sherry's Waltz Steps by Carol Nutter
Old Lancashire and Lancashire Irish by Camden Clog
Workshop Showcase
The Nutting Girl Morris Jig with Mike Garland
Pat Tracey's Beginners Waltz with Katherine Tattersall
Moving Feet with Simon Harmer
The Blackbird with David James
Marley Military Roll with Carol Nutter
Elsie Willis' Double Hornpipe with Ian Craigs
Sam Sherry's Schottische with Melanie Barber