The Reading Step and Traditional Dance Group held day of clog and music workshops in 1979. In 1980 this was renamed as the Clog and Step Dance Festival
The twelth Clog and Step Dance Festival, on 10th November 1990, was held at the Lodden Hall, Twyford, Berkshire.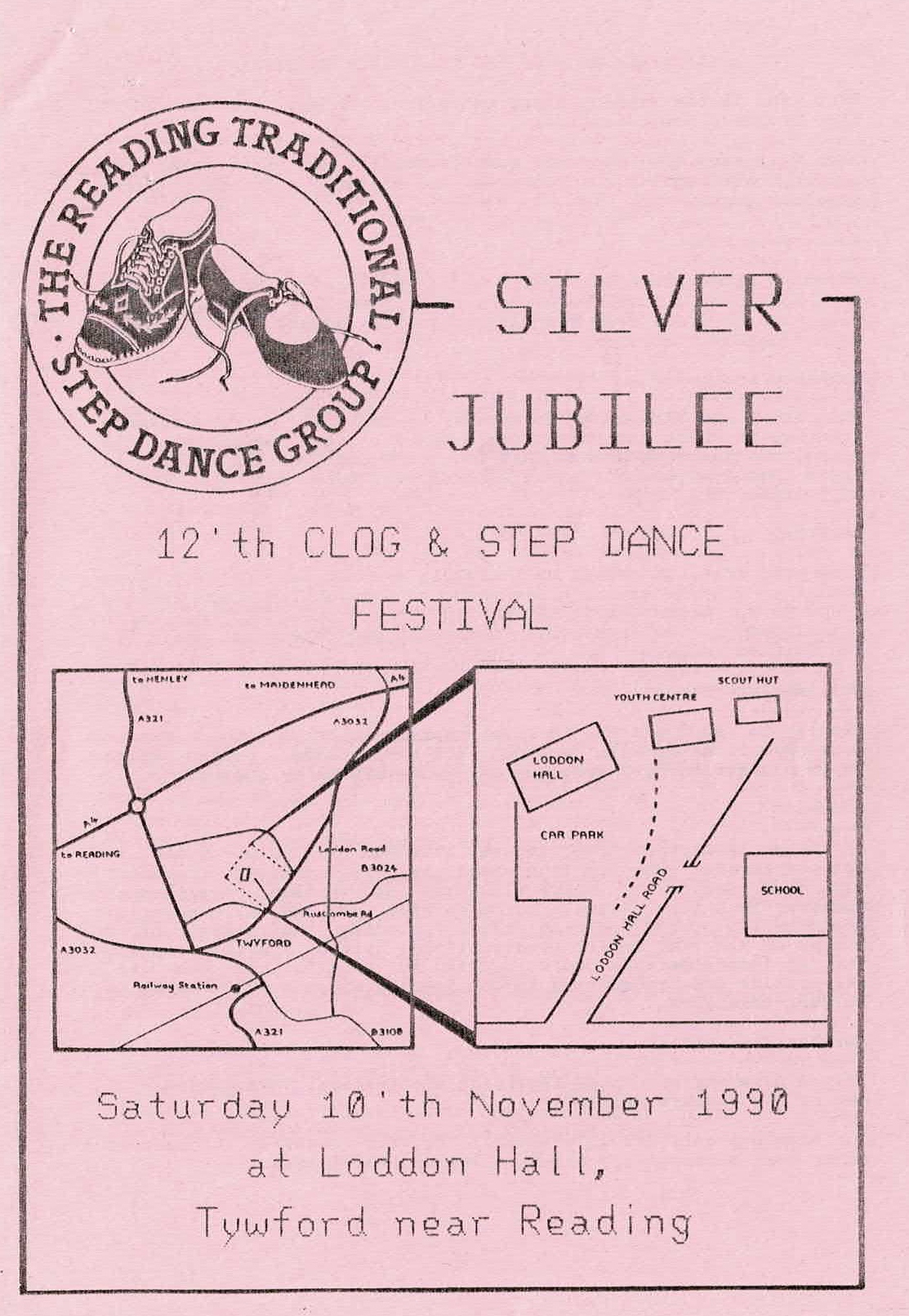 Workshops were as follows:
Full day
Performance Steps. Alex Boydell.
East Fife Clog Hornpipe. Ian Dunmur.
Connemara Old-Style Stepping. Frankie Fox
Applachian Stepping. Lynn Hamberger
Liverpool Hornpipe. Jane Lloyd.
Lancashire Clog Dancing. Pat Tracey
Lakeland beginners. John Walford.

Half Day:
Sammy Bell's Clog Waltz and Hornpipe, North-East style. Sam Bell and Laurie Mulliner.
Mrs Marhoff's Single and Double Hornpipes. Mike Cherry
Irish Ceilidh and Set Dance. Linda Heneghan
There were also guest performances and a lecture by Lynn Hamberger on the origins and development of Applachian step dancing.
The following are available: Programme.