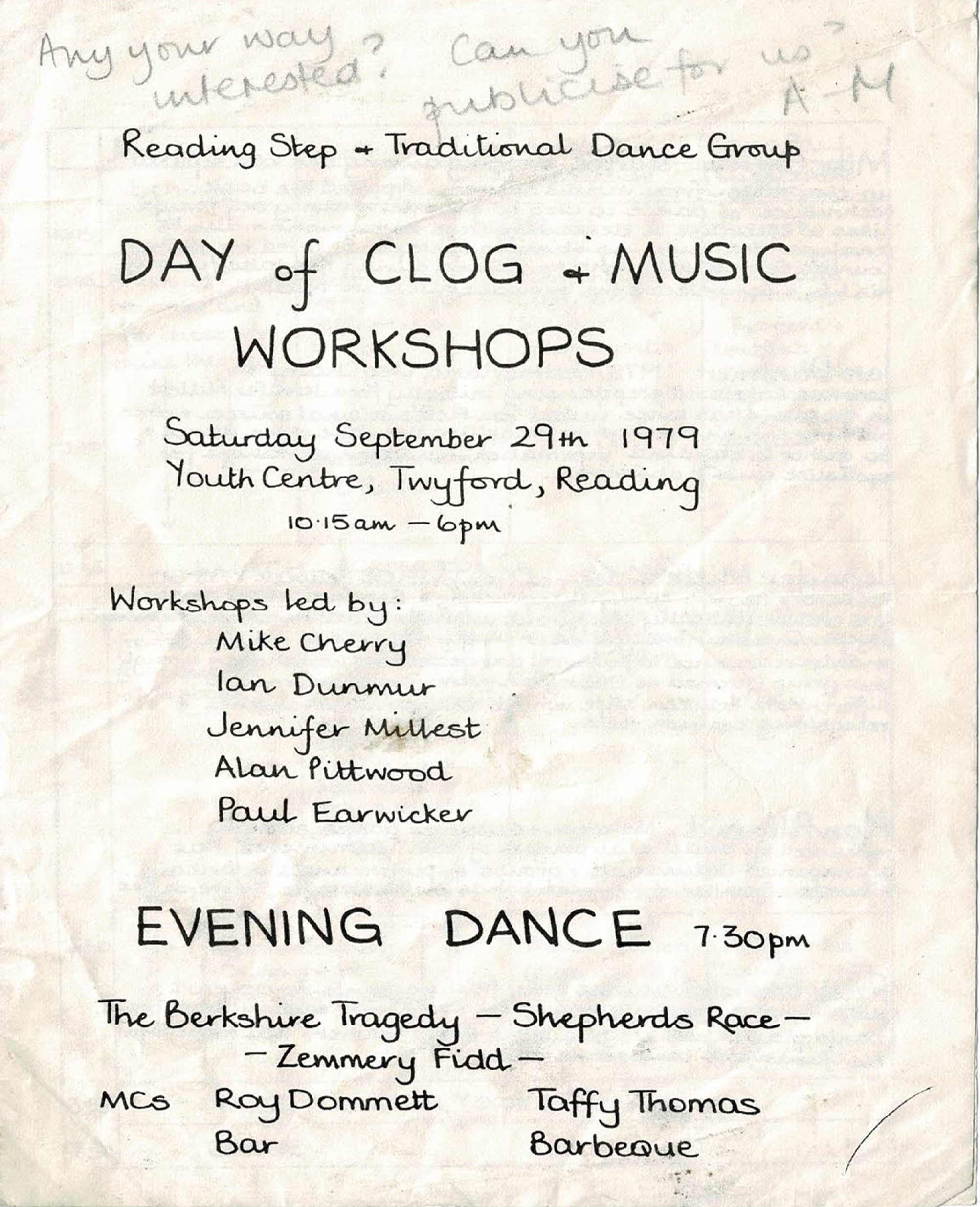 The Reading Step and Traditional Dance Group began holding Days of Dance in 1979.
The first Day of Dance on 29th September 1979,  was held at the Youth Centre, Twyford, Berkshire.
Workshops were as follows:
Westmorland "brush up for those who think they know". Half day.      Jennifer Millest
East Fife Clog Hornpipe. Half day.  Jennifer Millest
Westmorland Beginners. Full day.  Ian Dunmur
Elementary clog.  Basic steps. Half day. Mike Cherry
Clog steps suitable for the Durham contest.  Half day.  Mike Cherry.
Musicians workshop.  All day.  Alan Pittwood and Paul Earwicker.
There were also opportunities for individual tuition and to learn some dances and reels with clog stepping.
The following are available.