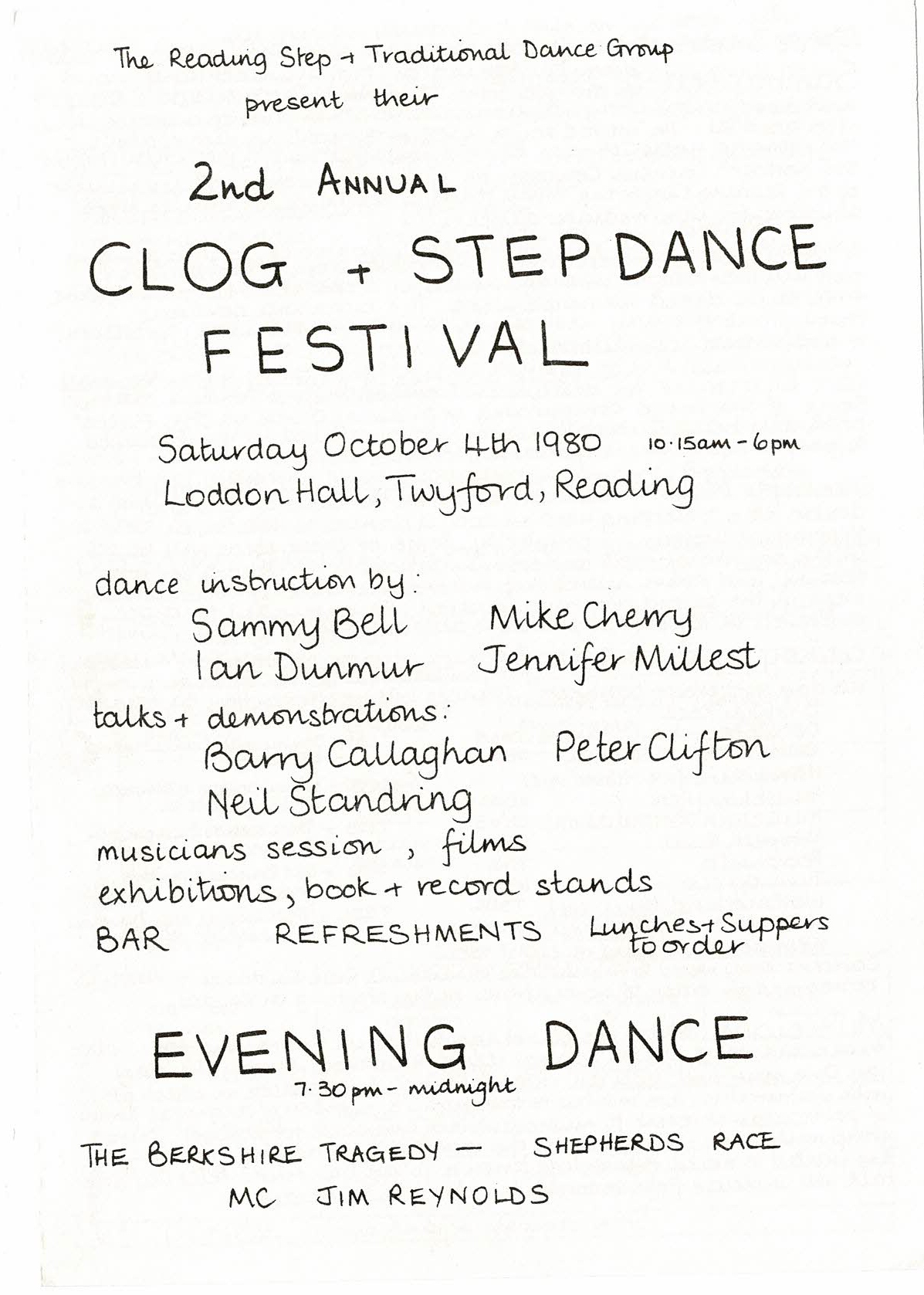 The Reading Step and Traditional Dance Group held day of clog and music workshops in 1979.  In 1980 this was renamed as the Clog and Step Dance Festival.
The second Clog and Step Dance Festival,  on 4th October 1980,  was held at the Lodden Hall, Twyford, Berkshire.
 Workshops were as follows:
Development of stepping in country dances and reels.      Jennifer Millest
Lakeland, eight steps suitable for the Westmorland Competition.  Ian Dunmur
Beginners, North-East style. Mike Cherry
Sammy Bell's Waltz, North-East style.  Sammy Bell.
There were also opportunities for individual tuition and Peter Clifton gave an illustrated talk on step dancing in Norfolk.
The following are available.